The History of Northgate Greenhouses started in 1920 with "Doc" Krismer. Doc previously owned and operated Krismer's Nursery then located to Kirby Road in the city of Northside. The operation consisted of a treasure trove of hot bed frames where he and his son Jim Krismer grew fruit and vegetables year round and sold them at the historical Findlay Market.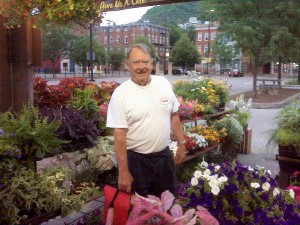 In 1964 they were forced to look for another location because Hamilton County wanted the property for a future expressway that never took place.
In 1966 the property on Compton Road was purchased (which was previously owned by Ruth Lyons in 1944).  The four large glass greenhouses were built to grow potted and cut mums that were then sold to florist and cut flower wholesale houses in the Cincinnati area.
In 1974 Jim Krismer bought the business from his father. After years of the declining pot mum market the greenhouses were converted into a retail flower and vegetable transplant growing ranges where Jim and his wife Laverne worked together for 40 years building the foundation to what is now Northgate Greenhouses.